On Monday June 19th, we partnered with Consigli Construction to co-sponsor a hole at the "Tee Off with Tedy" golf tournament. Over 150 golfers came out to support the cause. Our donation was one of many that supported the Spaulding Rehabilitation Network's clinical, educational, and research programs.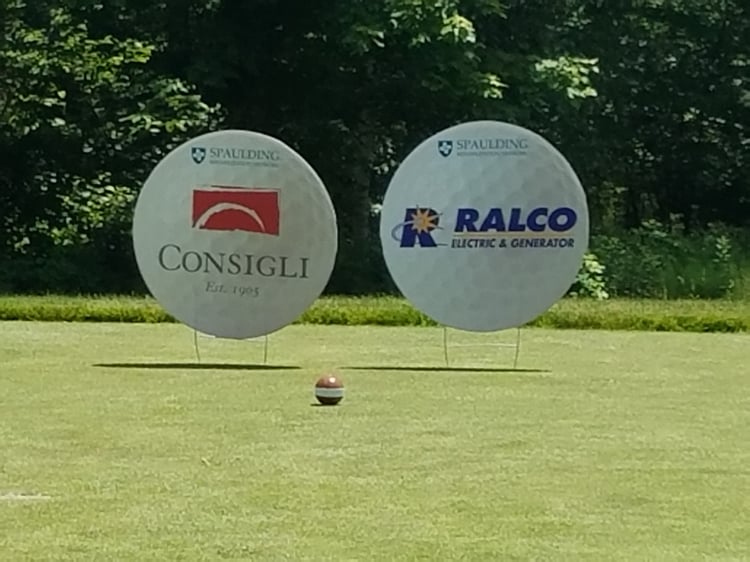 Located in Charlestown, Boston, MA, Spaulding Rehabilitation Hospital is one of the nation's largest inpatient rehab facillties and consistently ranks among America's best hospitals by U.S. News & World Report.
The name of the event, "Tee off with Tedy" comes from former New England Patriot linebacker Tedy Bruschi, who suffered a stroke at age 31, just weeks after winning his third Super Bowl. Tedy received treatment and rehab services at Spaulding, and has since championed their cause and made it his purpose to give back to the instution that helped him and his family. He now serves on the hospital's Board of Trustees and since 2013 has hosted his Tee Off with Tedy Tournament.
But long before he suffered his stroke, Bruschi had donated his time visiting patients at Spaulding. Referring to his relationship with the hospital, he said, "I was there for Spaulding long before I knew I'd ever need them myself [...] They are real champions. They made me whole again and got me back to the field."

The event was a huge success and raised over $438,000. Thank you to everyone who attended and showed support. We are extremely glad that we were able to contribute to this cause and look forward to doing so again in the future.

For more info on giving to Spaulding Rehabilitation Network, visit their website at http://giving.spauldingnetwork.org/
Thanks for reading!