As Spring heats up and the weather gets warmer, you'll soon be tempted to turn on the AC in your home. But before you crank it up, make sure to do some spring cleaning first. Your electricity bill will thank you.

Try these 11 steps to get the most out of your systems and appliances.
1. Set your thermostat conservatively
Recommended thermostat setting in the spring is 78° F. It's low enough to keep you cool yet high enough to keep your air conditioning from constantly running.
2. Take the time to dust...everything
All electronics should be thoroughly dusted off weekly. Take the time to clean all electronics, vents, TV, Cable Boxes, and Light Bulbs While you're at it, unplug appliances not in use.


3. Use your ceiling fans correctly
Run ceiling fans counter-clockwise in the summer at a high speed to distribute cold air. In the winter, run the ceiling fan clockwise at a low speed to bring the air up from the ground.
Not sure if your ceiling fan is set the right way? Stand under it. If you feel cooler then it's set for summer.

---
Pro Tip: Don't forget to dust off of your ceiling fans. The amount of dust that collects on your ceiling fan blades can be staggering. Cleaning these regularly will reduce allergens and increase the speed and efficiency of your ceiling fan by not weighing it down.
---


4. Inspect your refrigerator for efficiency

Freezer: Are you getting a lot of freezer burn? Your freezer settings may be off. The ideal Freezer temperature according to the FDA is 0° F.
Fridge:

If visible, clean off the refrigerator coils. Check your appliance manual to find your coils. Your refrigerator temperature should be set to 40° F or lower to keep any food bacteria at bay.
5. Clean your kitchen appliances
Cooking oil collects on all kitchen appliances and can harm your appliance efficiency. If you haven't done a deep cleaning in awhile, now is the time!

6. Replace your HVAC filter
This becomes more and more important when you factor in children, pets, fireplaces. Speak to your local technician to have your HVAC unit inspected periodically to ensure there is no mildew or cracked parts that could be affecting the efficiency of your HVAC unit.



7. Deep clean your dryer
Clean out your dryer duct at least twice a year since a blocked duct uses more energy due to inefficiency. A clogged dryer duct is also a fire hazard.



8. Check on all smoke detectors and carbon monoxide batteries
Test all detectors to ensure the batteries are still running at full efficiency. Batteries should be replaced at least once a year for effective devices.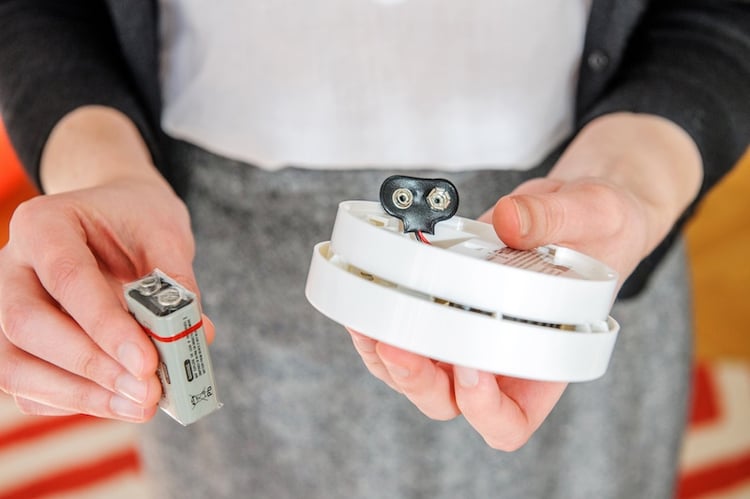 9. Clear out your garage
Remove all flammable or hazardous materials from your basement and garage. You might be thinking, "What? I don't have that in my garage." However, it's likely that you do and they are easily overlooked like that half used can of paint that you were saving for a weekend project or that propane tank you forgot to bring out to the shed on a rainy day.
Don't store any of the following in your garage:
Food

Wine


Family Photos

Paintings

Important documents/papers

Propane tanks
The fluctuating temperatures of your garage can take a toll on these items. Try not to store anything in cardboard boxes either, this can create a breeding ground for critters who may do a lot of damage. Use sturdy and reusable plastic bins to keep your items in tact.

For storing extra kitchen supplies, and holiday decorations, go with the attic instead.
10. Sanitize your solar panels
If your home has the added benefit of solar panels, be sure to take care of them. Make sure no dirt or debris has accumulated. This could be reducing the power they generate.
While you're up there on the roof, clean out those gutters too!


11. Call 811 before you do any landscaping or digging
Call your local 811 to locate underground utility lines before you dig up any parts of your lawn to ensure you don't disrupt any power. Call before you dig!

Spring cleaning is a lot of work --- but it's well worth it. Take the time to maintain your home and all of it's innerworkings and you'll increase energy efficiency and enjoy your living space even more than you already do.