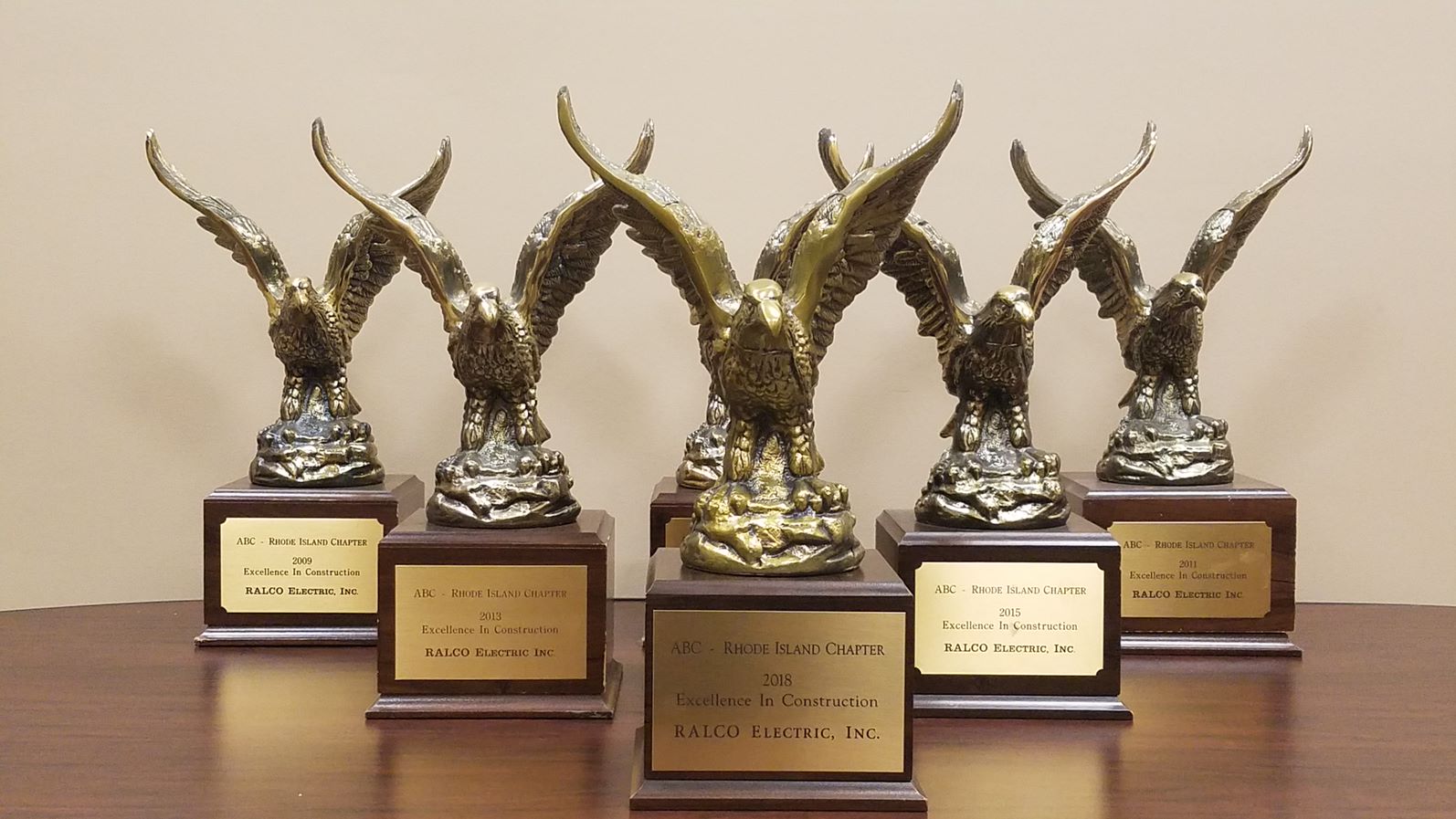 We are very proud to have recently won our sixth Eagle Award for excellence in construction. The prestigious Eagle Award, presented by the Rhode Island Chapter of the Associated Builders and Contractors, recognizes excellence in project execution, craftmanship, safety, innovative elements and challenges, and client satisfaction. Great job to all the team members involved in this project.
Below we'll take a look at that project, and how it ultimately turned out.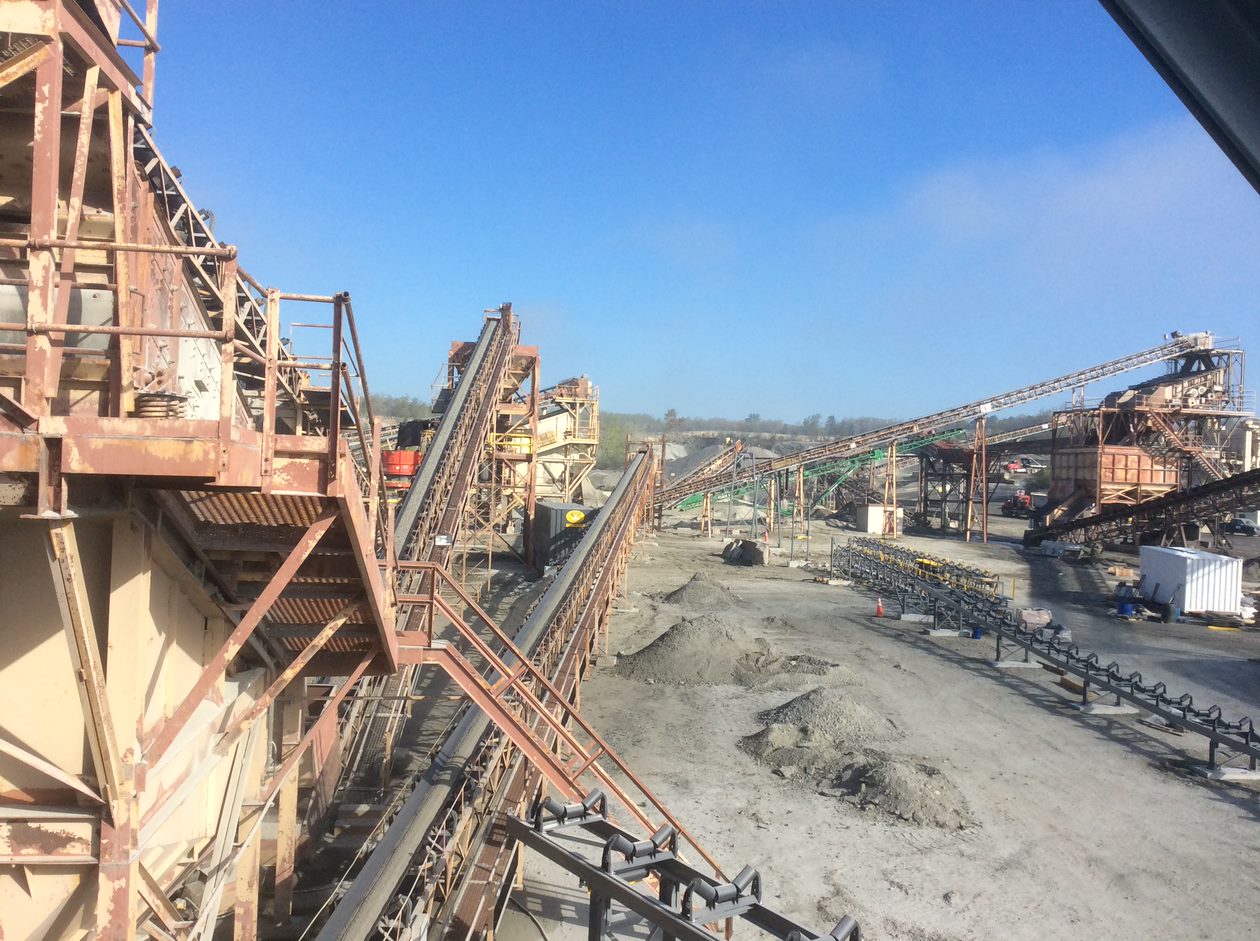 For a recent project, we were tasked with providing an electrical installation for a new distribution conveyor belt system at PJ Keating Quarry & Asphalt Plant in Cranston, Rhode Island.

We also needed to simultaneously relocate and wire for a new secondary rock crusher while keeping most of the plant production running and having a minimum shut down.
We were involved from the beginning of the project to assist the PJ Keating Regional Manager in establishing a budget, an estimate, and a final proposal on actual scope after several meetings with multiple vendors.
There was a strong emphasis on budgeting for actual installation, timeline schedules, material procurement and assessing work flow on a weekly basis prior to contract award for the new aggregate conveyor system.
There were several meetings with PJ Keating, equipment suppliers, equipment installer and rigging sub-contractor. BIM technology and 3D modeling were used to identify electrical, mechanical, work flow conflicts & material handling that prevented construction delays.
Through team meetings with multiple trades, many of the potential conflicts were avoided. This eliminated excessive cost overruns and those monies were better served for actual needs by the end user.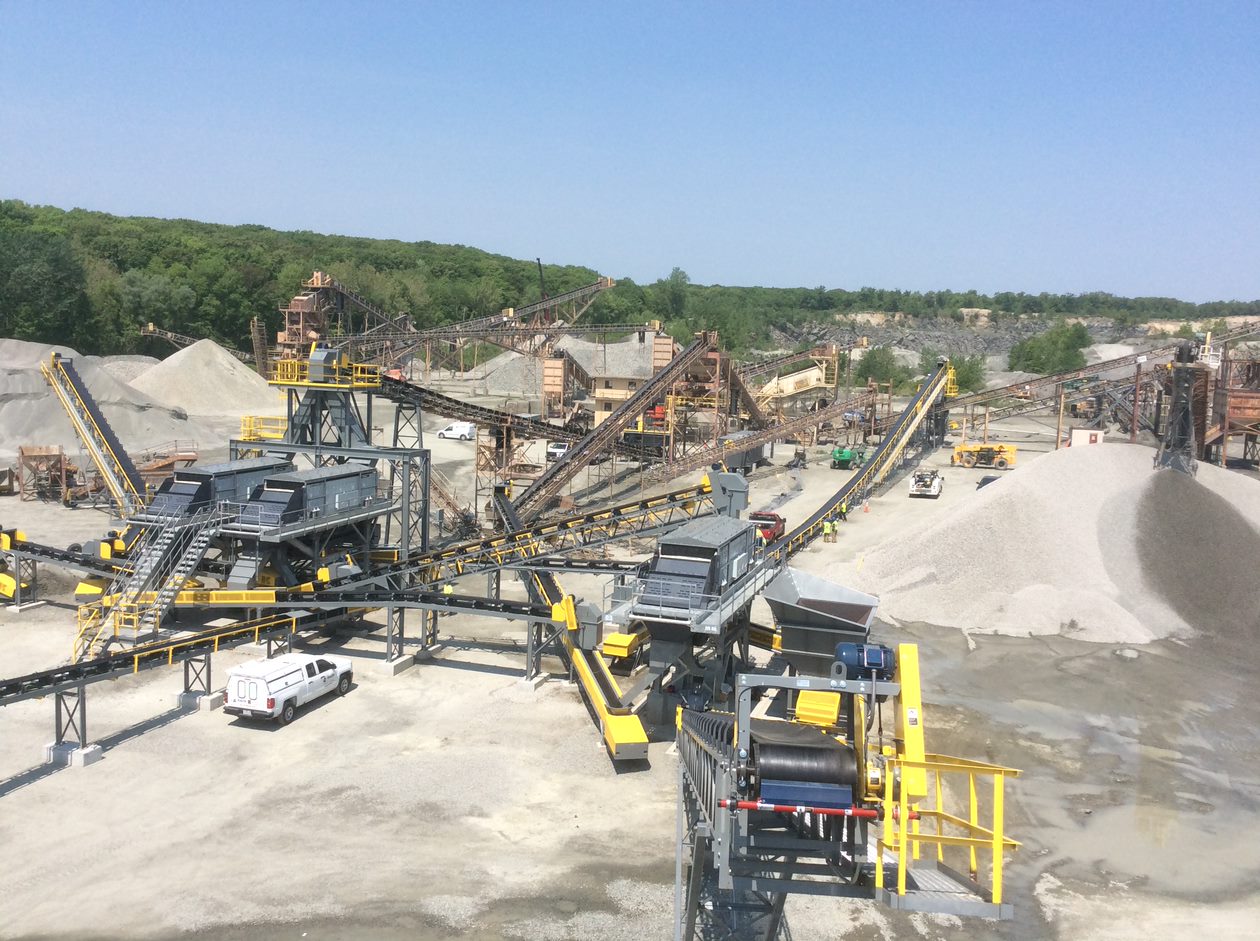 Having our Foreman involved from the beginning of the project allowed us to start planning the project effectively by using the BIM & 3D Modeling to eliminate schedule conflicts. This allowed for all trades to work harmoniously without affecting each other's install schedule.
If this was not done right up front, the aggressive schedule would not have been met and excessive cost overruns would have been expected.
We saved approximately 1,000-man hours by investing 2.5 weeks of Foreman time in preplanning the project. This equated to 12% savings of man hours used on the project. Preplanning also allowed our Foreman to put together an exact bill of material for multiple stages, thus not having materials left all over at the job site. This eliminates time on credit returns and wasteful hours for material.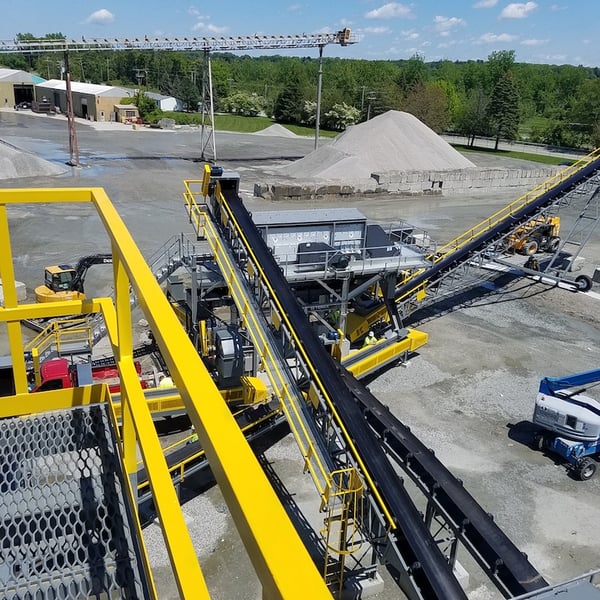 The project included a new MCC to control plant conveyors, relocation of a new secondary rock crusher that involved control circuit integration, power upgrades & PLC communications between all control devices for a new 400 HP rock crushing motor. This was established with many years of experience in the aggregate industry and able to talk the same language as the equipment suppliers to provide PJ Keating an operable system to meet their needs in a timely manner.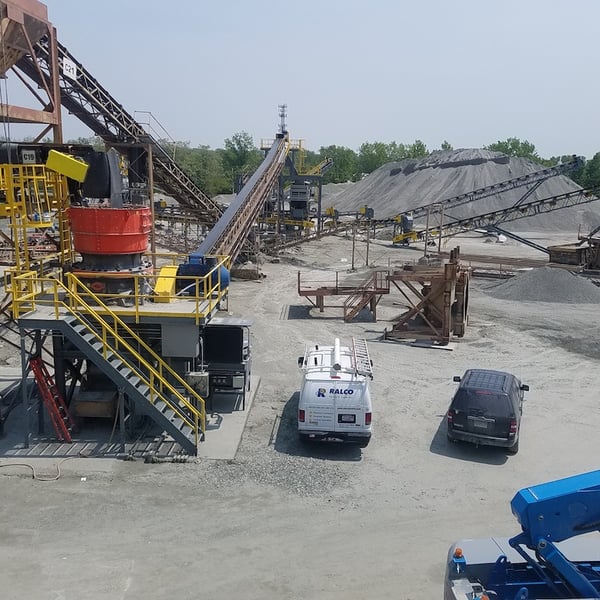 Our biggest challenge was time. We were given a two month window to complete the project. The conveyor system itself did not get erected until one month into the project leaving only one month to get the project completed. With scheduled weekly team meetings, all trades were able to stay productive without working on top of each other. In addition, we assisted other trades such as the equipment installers of the conveyor belt system and secondary rock crusher control schemes to keep the project schedule running efficiently and on track.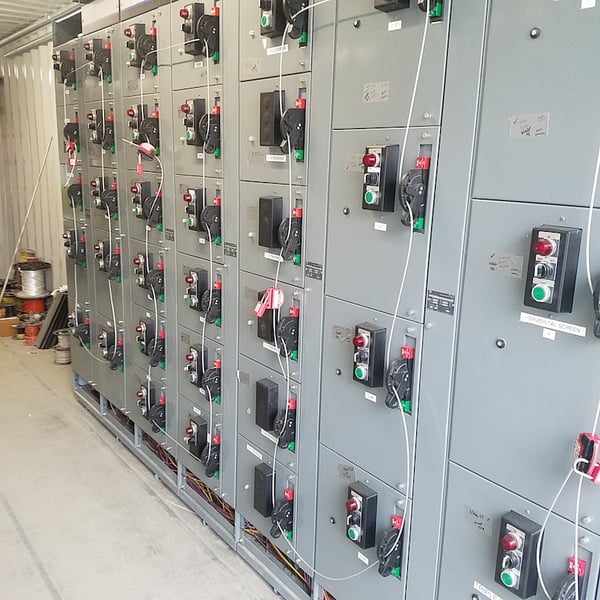 We also focused on safety concerns. This thought process lead us to installing conveyor system at grade level in lieu of working on elevated platforms and or boom trucks decreasing our safety risks. Another safety initiative that was enforced with all trades was lockout/tagout to insure worker safety from RALCO electric employees, steel erectors, conveyor system installers and equipment vendors. By the shear size of the site it was imperative that no systems had any form of energy to prevent any worker accidents. This was enforced on a daily basis with morning group meetings.
This upgrade has given P.J. Keating's customers access to a new aggregate product line, and has also improved overall efficiency in moving aggregate product with less equipment.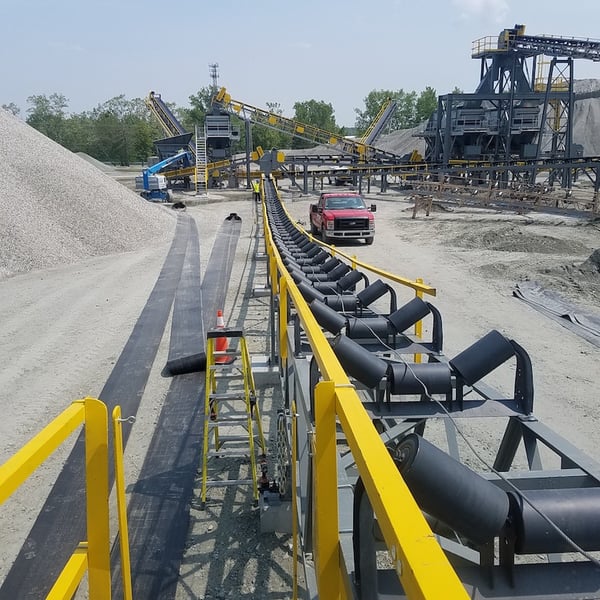 This project challenged us in every facet from the beginning. The challenges started with the project award, by providing actual fixed installation costs, project review with BIM modeling, planning correct work force flow at appropriate stages of construction, staying within budget and on schedule.
In the end, TEAM RALCO successfully accomplished our goals for PJ Keating, due to the entire Team including the Estimators, Senior Project Manager, Foreman, Journeyman Electricians and Apprentices.
It was not one individual that made this project a success, it was combined effort and hard work of everyone involved.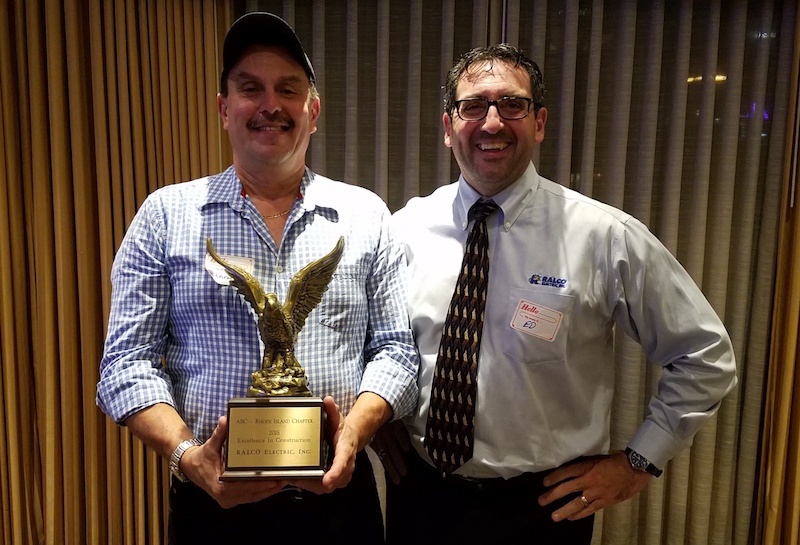 Thanks for reading.
For more about our commercial and industrial electrical services, click the link below.